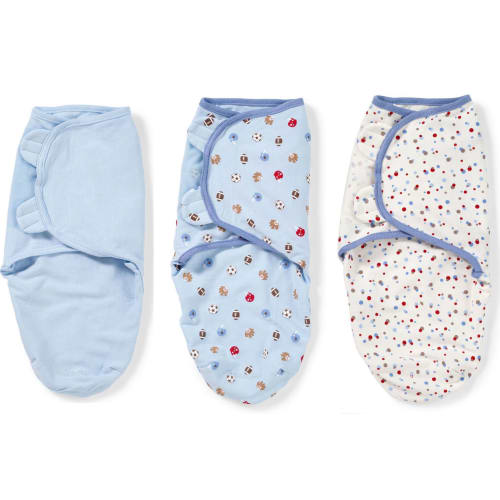 Summer Infant
Summer Infant SwaddleMe Original Swaddle (3 Pack)
$21.95
No Longer Available On Babylist
---
User Reviews

(15)
---
Have advice you'd like to share about this product?
---
I love it because they are easy to put on your baby and they keep your baby warm and you can strap them any way you want.
---
Our twins lived in these as newborns. They slept so much more soundly.
---
Samantha
February 28, 2017
Easy to put on. Lightweight for summer babies which is what I had. Easy to clean.
---
Was easy to use and I believe it helped my baby sleep very well at night.
---
They were very lightweight and worked well, but after I washed them a few times, I didn't like them as much. Baby grows out of them fast, though, so probably not a major issue for most. Great for summer babies!
---
These are great. Our doula had us layer this over a muslin swaddle, essentially double-swaddling, and the baby slept great that way. Nice and snug!
---
For a wiggly baby, stayed on well and kept her soothed. Can't recommend highly enough - so much easier than using a blanket to swaddle!
---
So easy to use!! Helped when your baby is somehow able to break free of swaddles.
---
These are not good for hip placement.
---