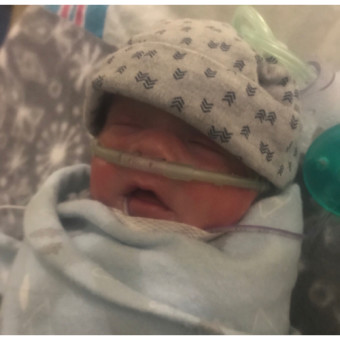 Owen's Registry
Arrival Date: Sep 30th, 2018 🎉
We invite you to shower Owen with the things he will need as we transition home.
We're extremely humbled and blessed by our friends, family and God to have the support and prayers we need to Bring Owen home. Our NICU journey will likely last until our sweet boys due date, January 25th 2019. However, we want to have everything prepared to make our transition as smooth as possible.
On January 12th we will "go live" on Facebook to open the gifts and give our thanks.
Until then we invite you to send the gifts to our home address. If you don't feel comfortable shipping, you can drop gifts off with my mom, Angie, or Darryls mom, Kim. If you are distant and have a more expensive gift, please feel free to message me for Kim's P.O. box.
Please send us a book instead of a card! We have some 5 minute story time books for us to read to Owen, however we encourage you to help us build up how library with classics such a Eric Carle and Dr. Seuss!
Owen will likely be wearing the following size clothes in each month. Please NO preemie or newborn clothes.
0-3: March-May
3-6: June-August
6-9: September-November
9-12: December-February
If you have any questions please let us know.
Love,
Darryl, Erika & Owen
View
---
Price
---
Stores
---
Categories