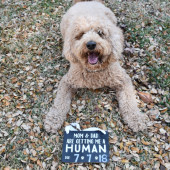 Baby O'Connor
Arrival Date: Jul 7th, 2018
Thank you so much for wanting to help us create the perfect environment for our sweet baby girl! We have chosen to register at Baby Bliss in Dallas, and we found things at online stores, Amazon and Target. Everything can be found here on this website, or you can visit the Baby Bliss store if you like to shop in store! Many of the items can be purchased at several places...the prices change alot so I included several so you can find the best price!
We aren't sure which bottles she will like best, so I will purchase those once she's here with us. We're going to try Pampers Pure to start, but will likely try a few to see what works best. 😄
Our little one has already been super spoiled and has way more clothes than she could ever need! I did include a few basic onesies and pajamas since she'll go through so many in a day. 😄 We know purchasing baby girl clothes is just so fun, so bigger sizes (6/9 and up) would be super helpful since it will be so hot when she's born and she has so much in NB, 0-3, and 3-6!
We are so incredibly thankful people want to support our growing family and your presence in our lives is gift enough! Please don't feel obligated to bring a gift to the shower...we are just excited to see you and celebrate this new little life! If you'd like to donate to a charity instead of purchasing a gift, that would be amazing as well!
Baby Bliss- 6721 Snider Plaza, Dallas, TX 75205
View
---
Price
---
Stores
---
Categories