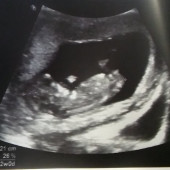 Hannah and Dalyn's Baby Registry
Arrival Date: Aug 7th, 2018
IMPORTANT NOTES ABOUT OUR REGISTRY:
***** Marks any items that would be accepted USED. We also don't care if (most of) these items come from Craigslist, swap sites, consignment, etc. Exceptions being things that wouldn't be as hygienic unless new.
-----> Marks items we would prefer SHIPPED directly to us (rather than needing to pack it with us on the bus ride back to Spokane).
☆❤☆ Marks items that are HIGH PRIORITY, or most needed.
Top 5 Priority Categories:
1. "Cloth Diapering Essentials"
2. "Feeding"
3. "Maternity, Birth, and Postpartum Care"
4. "Bath Time"
5. "Baby Gear"
Thank you so much, everyone - we can't tell you how much we appreciate all your support and love! It means so much to us, and we can't wait to see you all soon!
View
---
Price
---
Stores
---
Categories