Best Baby Detergent of 2022
Best Baby Detergent of 2022
Babylist editors love baby gear and independently curate their favorite products to share with you. If you buy something through links on our site, Babylist may earn a commission.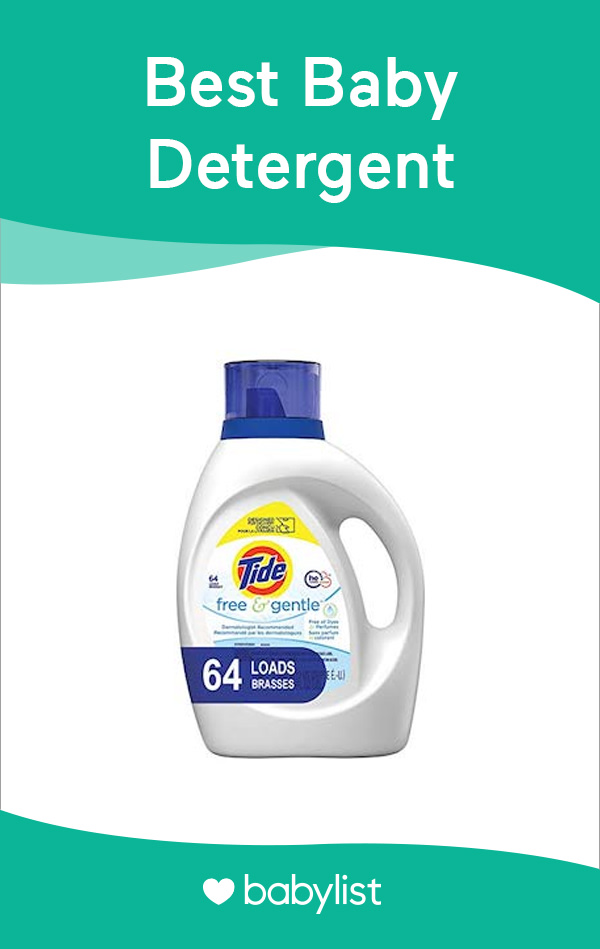 Tiny bodysuits, adorable rompers, beautiful bonnets…there's no denying that baby clothes are cute, and dressing your little one can be a pretty fun part of being a parent, especially during those early baby and toddler years.
But, reality check: those charming baby clothes are also going to get charmingly dirty. Between spit up and food stains and everything in between, keeping your baby's clothes clean is no small feat. You'll need the best baby detergent to get the job done, but one that's also safe on baby's soft, sensitive skin. So what's a parent to do?
We're turning to the experts—a husband and wife dermatologist + pediatrician duo—for the lowdown on all things baby detergent, including what's safe, what's not and what you should be looking for when selecting the best baby laundry detergent.
In this article:
Do You Need Baby Detergent?
"Babies have highly sensitive skin, especially since their skin and immune system are not fully mature. Their skin can react to various chemicals present in detergents," says Dr. Zain Husain, MD, FAAD and founder of New Jersey Dermatology and Aesthetics Center.
So should you use a detergent that's specifically made for washing baby clothes? Or are there more generic options that might work? Board-certified pediatrician Dr. Amna Husain, MD, FAAP, and founder of Pure Direct Pediatrics breaks it down.
"While many detergents label themselves as 'baby friendly,' she says, "in reality, they won't do a good job of actually getting your child's clothes clean."
So while it's definitely OK to use a baby detergent if it works for you, Dr. Husain says it's also safe to use the same detergent you're using on your own clothes to keep things simple. But there are a few things you'll need to keep in mind.
What Is the Best Laundry Detergent for Babies?
According to Dr. Husain, keep an eye out for these things when you're selecting a detergent for your baby—and for your whole family.
Hypoallergenic
Fragrance-free
Dye-free
Plant-based (Not necessary, but recommended as they tend to be less irritating than most chemical-based detergents.)
She also notes the difference between fragrance-free and unscented detergents.
"Fragrance-free is not the same as unscented," she says. "Unscented means that the fragrance has been masked, but is still present in the detergent."
As for what to avoid, Dr. Husain discourages the use of:
Brighteners (they can lead to skin irritation)
Industrial-strength bleach solutions (Household bleach, when used correctly, is fine.)
Laundry pods
Laundry pods, although convenient, aren't a safe option for households with babies, since the packets are easy to drop, misplace or accidentally leave in baby's reach.
"Unfortunately, these are becoming a source of poison and toxicity in young children who are attracted by the bright colors," Dr. Husain says. "The detergent in single-use laundry packets is very concentrated, so even a small amount can be harmful." She recommends sticking with traditional powder or liquid detergent until your children are at least 5-6 years old.
Here are our Babylist top picks for best baby detergents.
This information is provided for educational and entertainment purposes only. We do not accept any responsibility for any liability, loss or risk, personal or otherwise, incurred as a consequence, directly or indirectly, from any information or advice contained here. Babylist may earn compensation from affiliate links in this content. Learn more about
how we write Babylist content
and the
Babylist Health Advisory Board
.
The freshest in parenting this week, delivered to your inbox