Diaper Covers Cute Enough to Melt Your Mind
Diaper Covers Cute Enough to Melt Your Mind
Tired of changing diapers? Jazz up the experience with one of these absurdly awesome diaper covers.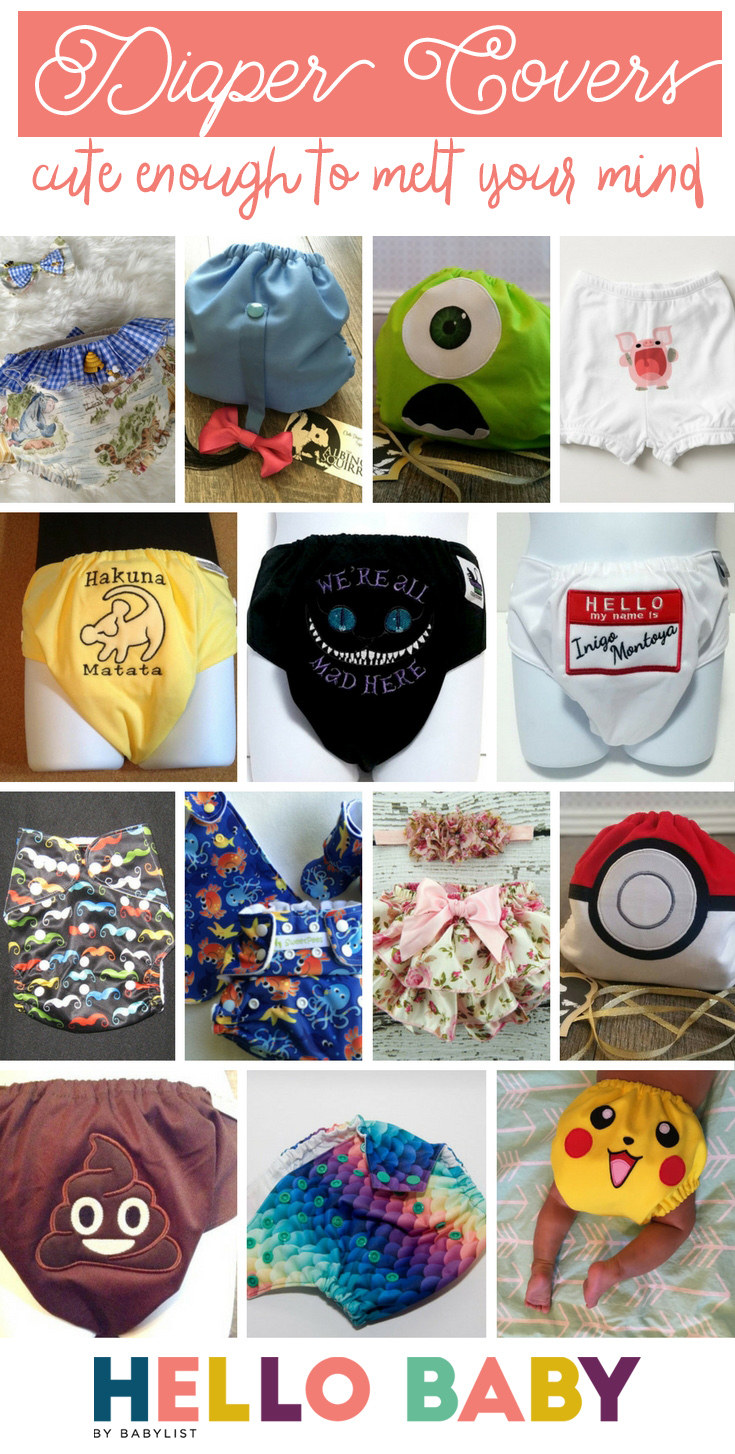 When you have a baby, diapers are a very big part of your day–so you might as well make it as good for yourself as possible, right?! Decorate your baby's bottom with one of these diaper covers, and you'll find yourself smiling (maybe even chuckling) over diaper changes.
When it comes to diaper art, the marvelous makers over at Etsy have left no stone unturned. Diaper covers can reference pop culture, media, literature, video games, emoticons, memes, bible verses, and even political slogans. This roundup covers only a fraction of the bounty available on the Internet.
For the sake of nonpartisanship, we have left the political diaper covers out of this article. It's unclear whether having a baby poop inside a political slogan is meant to indicate support for that slogan… or the opposite? Either way, feel free to search Etsy for the political diaper cover which will turn your baby into the family's youngest activist.
Diaper covers can be used with both cloth and disposable diapers, although some cloth diapers are made to be both diaper and cover (all-in-one style). One of the preferred styles of diaper cover is the double gusset style: meaning it has extra elastic on the legs to keep mess from trickling out the leg holes. Many of the diapers linked here are available in your choice of all-in-one or double gusset styles. We also have a few "baby bloomers," the frilly style of diaper cover.
So how do you feel after reading our full diaper covers round-up? Horrified? Amused? Delighted? Strangely at peace with life and the universe? However you feel, just remember: it's okay to do whatever it takes to make those late-night changings more fun.
This information is provided for educational and entertainment purposes only. We do not accept any responsibility for any liability, loss or risk, personal or otherwise, incurred as a consequence, directly or indirectly, from any information or advice contained here. Babylist may earn compensation from affiliate links in this content. Learn more about
how we write Babylist content
.
The freshest in parenting this week, delivered to your inbox