Ultimate Guide to Nursing Bras
Courtney Killpack
Last Updated: July 12, 2016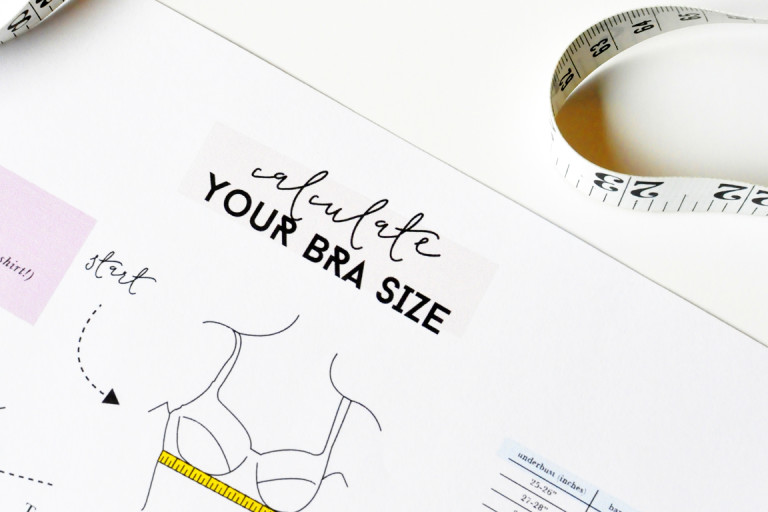 As a Certified Bra Fit Specialist and creator of the site Bra Fittings By Court, the number one question I get asked by my followers and bra fitting clients is "How do I find a good nursing bra?"
I've fitted thousands of women in my career and 95% of them were wearing the wrong size bra. That's a lot of ill-fitting bras! Finding a nursing bra that fits, is comfortable, and makes nursing easier is LIFE CHANGING! Nursing bra shopping doesn't have to be scary or an awful experience. I'm here to take the overwhelm out of finding a nursing bra that fits you! Let's get started.
Know Your Bra Size
The first step is figuring out your bra size. If you're unsure whether or not you're wearing the right size bra, you can read and download my bra fit guides where I walk you through each step on how to find your bra size, how to identify your breast shape, and how bras should and shouldn't fit. By knowing these three things will help you to better understand how to find bras that will fit you.
Then it's time to go shopping. When you go to the bra department to buy a nursing bra, you'll be able to tell the bra fitter what size you measure based off my guides, this is a great starting point for them to start with.
When to Shop
I recommend buying a sleep nursing bra to take with you to the hospital before you give birth. That way you can have something when your milk comes in. A week or two after your baby arrives, go shopping for a more supportive nursing bra. This way your milk will be in and settled so finding what your true size is will be a lot easier.
Wire or Underwire?
I recommend them both. Underwire nursing bras shape and support the breasts A LOT better than a wireless nursing bra. Some argue wireless nursing bras are more comfortable, but I find it's a personal preference.
There's no scientific research pointing to underwires that cause mastitis (an infection in your breast tissue that can be really painful). A common thing I see is women who are not wearing the right size underwire nursing bra. The underwire can lay on top of the breast tissue and therefore can cause irritation to the breast. If you're wearing the right size bra, you won't have any problems.
---
Sleep & Hospital Nursing Bras
FYI: sleep nursing bras aren't super supportive, but will help you feel some support as you transition from the hospital to home.
---
Underwire Nursing Bras
I've worn underwire nursing bras while nursing two kids and haven't had any problems.
---
Wireless Nursing Bras
Here's a tip. If you get a wireless nursing bra, you'll get better shape if there's a seam in the cup compared to no seam.
---
Final Thoughts
Most women think they will only need one nursing bra in one size the entire time their nursing or pumping. This is not the case. Most lactating moms don't stay the same size for the entire duration they pump or breastfeed. Expect to change sizes 1-2 times through the duration of time you pump or breastfeed. I would advise to get at least 2-3 nursing bras that fit at a time. This way you can rotate them so your bras will last you longer. If you see gaps or puckering in the cups, or if your band feels loose after tightening it, it's time to get another bra.
I hope this helps you! For bra questions, go to www.BraFittingsByCourt.com.