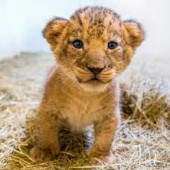 MJ Baby Registry
Arrival Date: Jul 18th, 2018
Hello! (And thank you for visiting our baby registry!)
When we got married, we thought "Pshh. We don't need a registry; we have everything we need." Now, we're thinking "Oh crap, we don't have anything we need!" Below is our likely misguided attempt to solve that problem. We appreciate your help, more than you know.
Some rambling notes...
- We love hand-me-downs. Please let us know if you have things to share, and we'll drop items from this registry accordingly.
- We probably have too many clothes on here? Maybe?
- We already have a few big-ticket items, like a stroller, car seat, playpen, playmat, play table, diaper bag, and we've set aside a few other things to buy. So don't worry that you're not seeing those things here... Otherwise, if you think we're missing something critical or have chosen something unnecessary, let us know!
- We'll be having a boy! (This time, though there's always a possibility of a girl who'll receive these hand-me-downs in the future.) Gender-neutral and norm-defying items are strongly preferred. :) Our picks are already a bit biased despite ourselves, but pinks and dolls are quite welcome. Mostly, we'd just like to avoid commercial characters and anything that reinforces stereotypes too heavily.
- Lots of people like to have themes for their nurseries, but it feels odd to us to pick a theme when we don't know what the baby likes yet. (We know, we're weird.) The most theme we've got going is a little bit of "forest," since we look forward to taking kids camping. And otherwise, white, grey, black, rainbow colors will go with everything nicely. Oh, and since it's apparently a requirement to choose a favorite animal for the kid, we have been gravitating towards some of our favorites until such time as the kid has identified his own: octopi, otters, canaries, lions, goats, owls... and house cats. :-P Don't ask.
- Julia's been pinning a list of "Books and Blocks" that she thinks look super fun for over a decade, even though she has always been skeptical about this kid thing. These lists (now split) are huge, and we have no desire to acquire all of these things - especially at some of the crazy prices listed. But books and blocks are two things we don't mind our kid(s) receiving as gifts as they grow up. If you're feeling the need to spoil, you can go crazy with these things - or just have fun looking. In contrast, we do not wish to receive any toys with batteries or electronic media. We'll introduce the young one to the beautiful world of technology when the time is right. Thank you for understanding.
For convenience, we've pulled some Books & Blocks onto this registry. The original lists can be found here:
https://www.amazon.com/gp/registry/wishlist/CLOOON54V409/ref=nav_wishlist_lists_3
https://www.amazon.com/hz/wishlist/ls/1HBBKS4KWJU6C
https://www.amazon.com/hz/wishlist/ls/32FAOS65G1YNI?&sort=default
View
---
Price
---
Stores
---
Categories