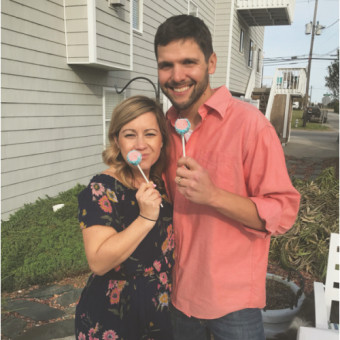 Jamie's Baby Registry
Arrival Date: Oct 11th, 2018 🎉
🎊 Welcome to baby Oaklyns registry! Here you will find a list of things that will make her coming into the world as perfect as Oaklyn herself!
💝 You may notice mommy has several baby carrying options, Oaklyn will be coming to work with mommy after her maternity leave, so multiple carrying options are desirable!
🤱🏼 Fun & Fast Things about our Oaklyn Adalie Brock!
* Her nursery will be light pink, light purple and grey!
* Her favorite nursery pal will be the grey baby penguin!
* Her mommy would love to try and help expose her to 🎶 music and would love me to have plenty of instruments!
📦 Our address is
9322 long putt court
Wilmington, NC, 28412
🎀 If you do bless us with a gift for Oaklyn, please don't forget to mark it as purchased when you are complete so that we may send you a big heaping THANK YOU!
🏋🏼‍♀️ It takes a village to bring a baby into the world! We couldn't be more grateful for you, and love you all so much!
View
---
Price
---
Stores
---
Categories