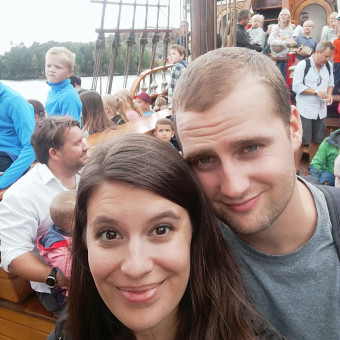 Danica and Joakim's Baby Registry
Arrival Date: May 29th, 2019 🎉
Hello to our wonderful family and friends!
On this list we have compiled a few of the things that would really help us as we welcome Baby Larsen to the world. Trust us, we will love everything you get us, but hopefully this list will give you a few ideas of what we like.
All of the items on here are from Norwegian retailers, but can be purchased online from anywhere in the world.
If you find an item in the US or anywhere else in the world that you'd like to send us in the mail, our address is:
Haukåsveien 1A
4560, Vanse
Norway
We have also registered for gift cards for the store most of our wish list is from, so if you cant find something in your price range, this can be an option to give whatever amount you want. If you purchase a gift card, it can be sent by email to danicanlarsen@gmail.com.
Thank you so much for your generosity! We love you and so does Baby!
View
---
Price
---
Stores
---
Categories