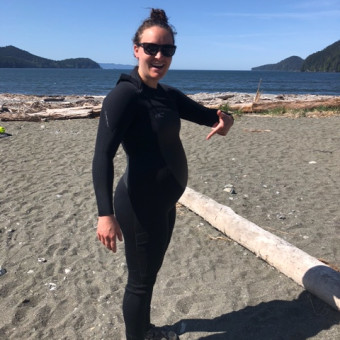 Jill and Zack's JZ Baby Registry
Arrival Date: Sep 10th, 2018
Hi Everyone!
First - Thank you so much for showing us so much love already. It is amazing to have such a supportive group of family and friends across the country that are helping us welcome another member into our family!
As you know we love everything ocean, beach and nature themed, and plan on getting the JZ Baby into a tent and wetsuit as soon as possible. We don't know the gender, so anything gender neutral, ocean, nature, or dog themed would fit well.
Fortunately we don't need a ton, as some friends have gifted us a lot of things we need. We will need some of the basics as outlined below. I made a list of things I found that are neat and helpful, but nothing needs to be brand specific or exactly as shown below - please shop around for the best price!
We aren't completely sure of what we are doing or how were going to do it, so if you have any 'must-haves' please share it with us! Also we will need love, support and humour above all else and hope that you will still hang out with us after we have a tiny human.
Thank you again and looking forward to introducing little JZ to you all!
View
---
Price
---
Stores
---
Categories