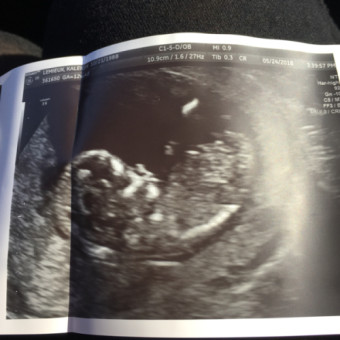 Kaleigh's Baby Registry
Arrival Date: Dec 2nd, 2018 🎉
Hello Friends and Family!
Thank you all for your unconditional love and support!
We are SO EXCITED for the little lady to arrive this winter and we cannot wait to share every minute with all of you!
This site is truly amazing!
I've done multiple registries and I have linked them all here to you, so it is one place for you to shop, with hopefully the best DEAL!
If you are using this on your phone, I find it the easiest to go through your web browser, type in www.babylist.com/kaleigh-lemieux and save our registry to your home screen!
Feel free to shop around for the gifts on the registry that you want and do not feel like you HAVE to get it at the certain place we registered at.
No matter where you purchase or how you purchase the item, PLEASE REMEMBER to simply click on the item and press the "I've purchased it" button! This is the ONLY WAY it will be taken off the registry!
The only CON to this third party app is that we NEED *****GIFT RECEIPTS*****, as for a registry cannot be used in store for a receipt if we receive duplicates.
---> We have built our registry for what we need, so all we ask is to try and stick to the registry as much as possible! 😄
We do not have a lot of space or storage in the house, so what is on the registry is all we need! 😄
*
*
PLEASE NOTE!
*******Please DO NOT reserve items if you are not purchasing it that moment, as for, I know life is busy and forgetfulness comes with that.
*Once you reserve it no one else can purchase it unless you unreserve it. Meaning, if you reserve it and shop around and then decide on something else, and FORGET to unreserve it, someone else cannot purchase it!
What's great about the app though, is if you are shopping and see something at Target one day and we originally registered at Walmart, you can mark it purchased, right then and there through the site, buy it at Target and you do not have to make a special trip anywhere else! So convenient!
Happy shopping and I can't wait to see you all at the Little Lady's and our shower!
Thank you all again so much!
********Address if needed - Kaleigh and Robert Lemieux, 30 Paul Ave Derry,NH 03038
******** Buy Buy Baby is apart of Bed Bath and Beyond, so they have 20% coupons ALWAYS available! 😄
******** Special little request...We are requesting books instead of cards, so before you get a book, check the list of availability or if it has already been purchased so we do not get duplicates!
View
---
Price
---
Stores
---
Categories