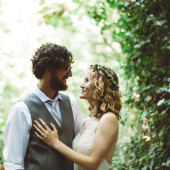 Kalena's Baby Registry
Arrival Date: Nov 6th, 2017
Thank you for checking out our registry. We feel so blessed and greatly appreciate anything you can contribute.
We have decided to have a minimalist list as we don't need a lot. If we didn't put something on our registry, we already have it.
We know everyone loves buying outfits but we have ALL of the clothes we need between things we've purchased and hand-me-downs. :)
Our biggest NEEDS are bedding/nursey items. We also put *** in the notes section of the items most needed.
Thank you!!
Xoxo