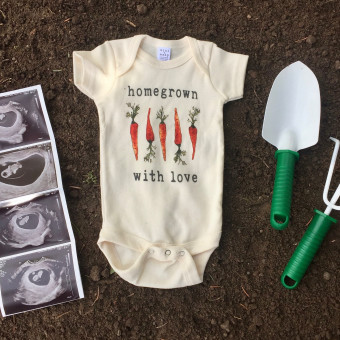 Karly's Baby Registry
Arrival Date: Sep 27th, 2018 🎉
Welcome to our baby registry!
We are trying to keep things somewhat gender-neutral so that we will be able to use these items for future babies.
If you have questions about colors, we love burnt orange, mustard yellow, navy blue, cream, dusty blue, sea-foam green, and anything neutral! For prints we love produce (fruits and vegetables are adorable), baby animals, and outdoor/plant type things. We also love anything knit.
If you happen to find any cute rompers that are not too expensive for you, I've been swooning over these. (We kept most off the registry because we could only find expensive ones.)
If you have any experience in cloth diapering, and have some favorite brands or types, I would be happy to try anything. If you would like to buy some of your favorite cloth diapers that would be wonderful! (We are still unsure about which will be our favorites.)
To see my dream baby closet, you can visit this pinterest board: https://www.pinterest.com/karly10123/my-little-fellas/
it's not all exactly practical, but SO cute.
Here is another board with baby items I love. Many of these items can be handmade for an inexpensive price!
https://www.pinterest.com/karly10123/baby-stuff/
View
---
Price
---
Stores
---
Categories