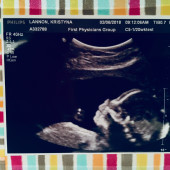 J.T.'s Registry
Arrival Date: Jun 20th, 2018
Thank you for visiting J.T.'s registry and perhaps considering getting him a gift!
You are absolutely not required to purchase anything at all, but if you wish to, please try to stick to one of the registry items. If you cannot help yourself and stray – note that J.T.'s favorite colors are silver, blue (all shades), gray (all shades), white and black. If you are looking for an item with a pattern, don't worry….He likes both geometric and organic patters and all animal prints. He is not big on gifts with silly writing; such as "Cool Guy" or "Superstar" – he is trying to keep his ego in Czech.
Otherwise, he is a sweet and simple baby and appreciates everything.
View
---
Price
---
Stores
---
Categories