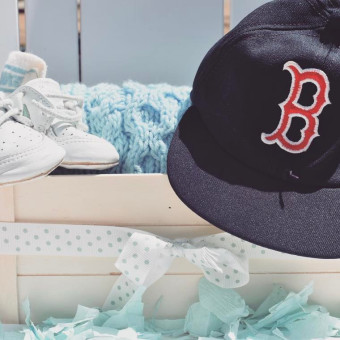 Leslie & Alex Baby Shower Bébé
Arrival Date: Oct 13th, 2018 🎉
Salut à tous!
Merci de jeter un coup d'oeil à notre liste de cadeaux pour bébé Léo. Nous sommes vraiment heureux et impatients d'amener notre bébé à la maison.
Notre registre de cadeaux a été créé à partir des suggestions de nos amis et de notre famille. Ce site web vous permettera de voir les cadeaux que nous avons choisis, sans devoir effectuer des recherches supplémentaires. La plupart des sites web offrent la livraison au Canada et aux États-Unis.
Merci de nous aider pendant ce moment si important. En espérant vous voir au shower!
Hi Everyone,
Thank you so much for visiting our baby registry. We are so happy to be bringing our baby Leo into such a loving home.
The registry below was created from the great suggestions that our friends and family have offered. This website enabled us to show you the items that we would like, without the hassle of you having to go to a million different places to get stuff. Most of the web sites offer shipping to the US and Canada. Thank you for helping to make this such a special time in our life together. We can't wait to see you!
View
---
Price
---
Stores
---
Categories