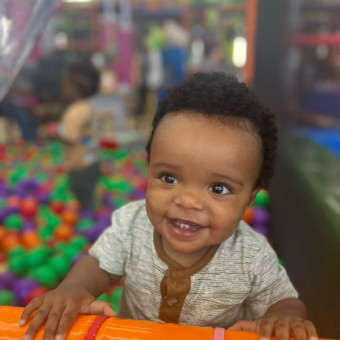 Baby Marvin's 1st Birthday
Hi family and friends!
It's that time of year. Our little one will be celebrating his first birthday! We are so excited and amazed at how much he's grown thus far.
We chose a basketball theme and we're asking that all that attend wear a basketball jersey. Please dress for the weather as this will be an indoor/outdoor party.
Below you'll find his birthday wishlist. We've included toys and learning items. If you're bringing clothing items or shoes, we ask that you shop for size 18M- 24M for clothes and size 4-5 for shoes. If you have any questions, please do not hesitate to reach out to Mom or Dad.
As always, thank you so much for being our village and support system. We are immensely grateful!!!