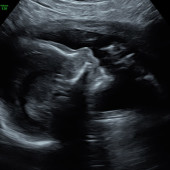 Margot's World
Arrival Date: Aug 12th, 2018
Thanks for helping us bring Margot into the world, as well as bringing her into a cozy, comfy, safe home!
We recently moved from Seattle to Bainbridge Island. Our new address is:
11686 Olympic Terrace Ave NE
Bainbridge Island, WA 98110
We love living here, and we are excited about bringing up Margot in this beautiful place. Thank you for your help and for being a part of this exciting time in our lives. We decided for the registry to simply include fund categories rather than selecting individual items. The funds allow us to take our time deciding on which items we truly need and like, as well as strategize our purchases to maximize discount codes and holiday sales.
We are lucky to have many talented artists and craftspeople in our families, and we appreciate their beautiful, handmade contributions to Margot's World. Thank you to our friends and family, who are making these amazing gifts!
Lots of Love,
Sam, Ash, Margot, Winnie, and Choncho
View
---
Price
---
Stores
---
Categories