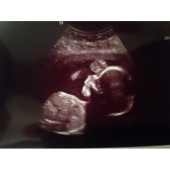 Cardillo's Baby Registry
Arrival Date: Jul 9th, 2018
Thank you friends and family for helping us prepare for Baby Cardillo! We have thoughtfully chosen baby gear that is made sustainably and made to last, with the hope that these items will have an heirloom quality and by God's grace used for future children.
Many of the businesses on our registry have a story behind their products - whether it is stay at home mommas in the US making baby slings or Ghanian artisans weaving baby basinets - we hope you can find a gift that you can get excited about that not only blessing us but many others also.
Please do not hesitate to shoot Sophia a text (609-746-0130) or email (sophiamariecardillo@gmail.com) if you have any questions.
View
---
Price
---
Stores
---
Categories