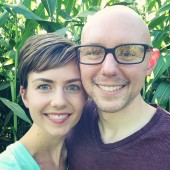 Melissa's Baby Registry
Arrival Date: Aug 16th, 2018
Hi everyone! Thank you so much for taking a look at this registry. Whether you're here to purchase a gift or simply get some ideas, I'm grateful Baby Binder is on your mind.
We are lucky enough to have people in three different states celebrating the arrival of our little boy. Not everyone has access to the same retailers (or even shops in physical stores anymore), so it was important to me to register in a way that was widely accessible. BabyList is an amazing tool because it allows you to curate items from any store or website, all in one place.
I hope you'll find this registry easy to use, but if you want some extra help, visit https://www.melissabinder.com/registry. As a certified overachiever, I have written up a BabyList FAQ.
View
---
Price
---
Stores
---
Categories