Melissa and Jordan's Baby Registry
Arrival Date March 5, 2019
Hello dear family and friends,
Thank you for visiting our registry! We hope it provides you with ideas on what we think we will need for our baby girl's arrival. As first timers, we are on the needier side for baby things. This online registry shows items that we'd like, with details about sizes, color options, and where items can be purchased. You can also mark Babylist items as purchased if you found them at another store. 😄
*Please note: We are happy to welcome any secondhand items on our registry, from your babe or others!
We plan to utilize both cloth as well as disposable diapers (Seventh Generation, Bamboo Nature, and Earths Bests).
To raise a child, it takes a village. We are grateful you are part of ours! Thank you so much for all your support and excitement over our new adventure. We can't wait to introduce her to you! ❤️
Love,
Jordan and Melissa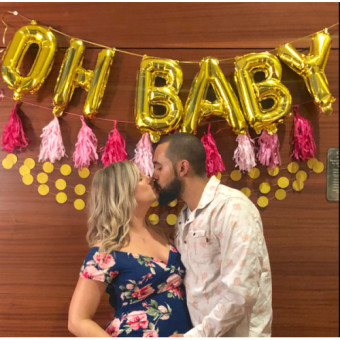 ---
View
---
Price
---
Stores
---
Categories