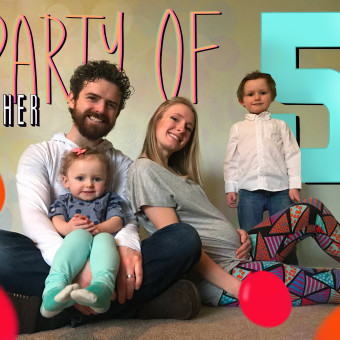 Melody's Baby Registry
Arrival Date: Jun 12th, 2018 🎉
Hello sweet friends & Family!!!
Michael & I (not to mention big brother Rowin & big sister Kenley) are BEYOND blessed to welcome baby #3 into our lives - even as our hearts are already so invested in this precious little person we have yet to meet!
We did not find out the gender of this sweet little baby so we are all going to be surprised in June when our baby makes his/her debut! We are due June 12th which is actually our 7th Anniversary 😂❤️🎉
The gift of your prayers over mommy & baby, our family, our health, the labor & delivery, and for a support system to surround us during and after the birth mean more to us than any gift you could give us!!!
If you desire to do more, our dear friend, Natalie Furlong is throwing us a virtual baby shower and asked us to create an online registry.
ThankYou so much!!! It means so much to have an extended family, nation-wide and world-wide, surround us and celebrate with us the birth of this new little life!!! ❤️❤️❤️
View
---
Price
---
Stores
---
Categories