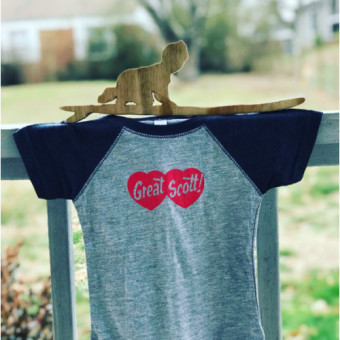 Baby Scott - Michie and Heather's Baby Registry
Arrival Date: Jun 20th, 2018 🎉
Thank you for visiting our registry!
Please know that you do not have to get us anything! Your love and support during this crazy journey is more than enough! I'm sure we'll hit you up for babysitting or baby holding at some point. 😄
However, if you do choose to give us a gift, this list is full of ideas. We are also open to your suggestions of what you actually needed and used with your kiddo. As first time parents, we have no clue what we'll actually use! Please don't feel like you have to get us the exact item. If you get us something close that basically functions in the same way, please check it off the list.
Also, we're not finding out the sex of the baby, which if you know us, wouldn't matter anyway! We're planning to raise Baby Scott as gender neutral as possible, so please no super gendered items. Let's allow the kiddo to decide what they like first.
Thank you so much!
Love, Heather, Michie, and Baby Scott!
View
---
Price
---
Stores
---
Categories