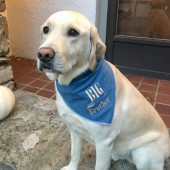 Nathan and Emmy's Baby Registry
Arrival Date: Jul 26th, 2018
"For this child I prayed; and the Lord has granted me the petition that I made to him."- 1 Samuel 1:27
Thank you for stopping by our registry! We feel blessed to have so many friends and family along side us as we enter parenthood, sharing our excitement and anticipation for Baby Natem's arrival. As many of you know, it's been a journey to get to this point and we are thankful for your support as we step into this new chapter of our lives.
A couple of quick notes:
• We are not finding out Baby Natem's gender so would greatly welcome gift cards to children's clothing stores for post arrival shopping. I don't want him/her to have to wear grays and neutrals forever! 😄
• We are decorating the nursery very neutral and calming- soft grays, whites and tans.
View
---
Price
---
Stores
---
Categories