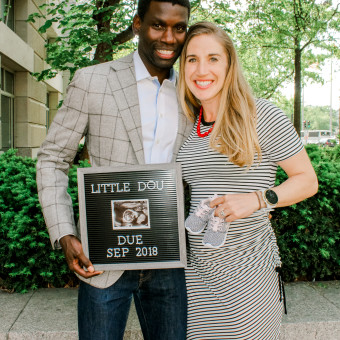 Ashley's Baby Registry
Arrival Date: Sep 17th, 2018 🎉
What an incredible blessing to be able to welcome our "Little Dou" into a community of family and friends where he is so Loved already. We can't thank you enough for supporting us as we embark on this journey!
We've added a few gifts to this registry, but know the greatest of gifts is your presence, support and encouragement throughout our lives and "Little Dou's" life.
As many of you know, we live in a small apartment and are hoping to not accumulate too much "stuff" so Amazon gift cards (to be used for many diaper purchases:) are just as welcome as anything!
In gratitude for your Love and support!
~Ashley, Abdou & Little Dou
View
---
Price
---
Stores
---
Categories