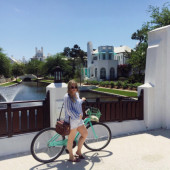 Nikki and Caleb's Baby Registry
Arrival Date: Aug 22nd, 2018
One year into our marriage, on our anniversary trip to Quebec City Canada, we were delighted with the news that we were expecting!
Baby girl is as active as ever--looking like a gummy bear doing somersaults during her very first ultrasound--now the size of a cantaloupe, squirming in mommy's belly 24/7, in the second trimester. We look forward to seeing this active and healthy baby grow, and can't wait to meet what's bound to be a fun and loving personality to complete our family.
Jordan Kennedy Blackford joins us at the end of August 2018!
View
---
Price
---
Stores
---
Categories