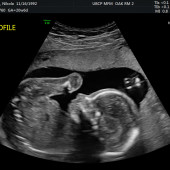 Nikola's Baby Registry
Arrival Date: May 23rd, 2018
Hello, fam! Here are some things I would like for Mikko + me postpartum. If you have them or find them second-hand that is great! I want to be as 'green' as possible.
Things I already have: activity mat, baby nest, wrap carrier, newborn onesies, socks and hats, bathtub with a scale in it, burp cloths, breast pump.
Note : I don't want a crib and all the paraphanelia that comes with it; I am going to be co-sleeping. Also, I will be doing elimination communication technique! http://godiaperfree.com/ so I'll be using cloth diapers for the most part and minimally at that .
View
---
Price
---
Stores
---
Categories