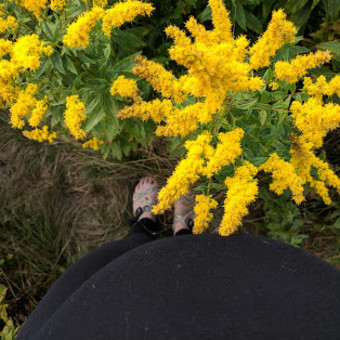 Carolyn and Josh's Baby Registry
Arrival Date: Jan 21st, 2019 🎉
Josh, Violet, and I are beyond excited to be adding a little dude to our family this January, and we hope that you share in our excitment and delight.
Please note that some items on the registry may have comments pertaining to style, quantity, or necessity that may help direct your items of interest.
Searching for baby clothes is exhausting! If clothes are what you wish to purchase, please use our selected items as a reference to the style we prefer, not necessarily as the items we wish for you to purchase (as they are a bit pricey):
-lots of color,
-interesting patterns,
-generally gender neutral.
Please steer clear of "Daddy's Little Helper," items with tractors, boats and anchors, sports balls, camo, "Tough Guy," etc. I realize that the market for little boy's clothes is flooded with such items, but Josh and I aren't wild about them.
Thank you all in advance for your love and support and we look forward to introducing you to our son!
View
---
Price
---
Stores
---
Categories