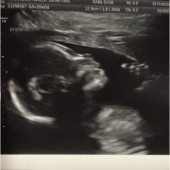 Pam and Tomo Nakamura
Arrival Date: Sep 26th, 2018
Dear friends and family,
Thanks for visiting our baby registry! We're glad we can share this exciting time with you.
Since Pam is giving birth in Canada, we did not register for things like cribs, strollers, or anything else that won't fit in a suitcase as it would be impractical to haul them with us. However, we set up a cash fund for these bulky and heavy (but very important) items if you would like to contribute.
We also appreciate your help in building our cloth diaper stash. We decided to go this route as opposed to using disposable diapers because it will save us a lot of money in the long run, not to mention it is more environmentally sustainable.
Again, many thanks for blessing our baby and giving us a head start in our parenting journey! We appreciate you!
With love,
Pam and Tomo
P. S. Please don't feel obligated to get items from the stores listed. We do not have a store preference.
View
---
Price
---
Stores
---
Categories