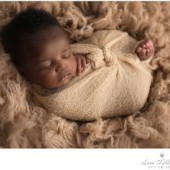 Yemi Paris Baby Registry
Arrival Date: Jul 7th, 2018
Thank you all so much in advance! This is only a guide as to what is remaining to get. Please do-not feel pressured to buy from the list - its just the things that i liked & picked out.
The CASH FUNDS section is one of the main sections - Hence why the rest in mainly clothes. All these items can either be brought to the baby shower or delivered to my house. Also all the prices say $ but the prices i put are actually in £POUNDS.
As the site is American you don't need to purchase through here you can just click the item and mark it as bought once purchased. You don't have to write your real name if you also want it as a surprise!
I Look forward to seeing you all on the 9th & welcoming my prince with me!
Lots of love - Paris xxxxxxxxx
View
---
Price
---
Stores
---
Categories