Rachel + Jared's Baby Registry
Arrival Date October 3, 2018
We are so excited for the arrival of Baby P in October, 2018. This is the miracle we have been waiting for, and we are counting down the days. We are so thankful for friends and family who have walked with us through tough seasons, and can celebrate with us in this brand new one!
We have tried to get a lot of baby things in good used condition from Varage sale and consignment stores. If you are wanting to get us a gift (there is certainly no obligation!) feel free to find some of the bigger-ticket items on this list used in good condition if you like. We appreciate a good deal! We already have many items that have been handed down or we have bought used (e.g. crib, bassinet, stroller...) so we don't need those.
We are looking forward to meeting this little one and joining many of you in the world of parenting! Thank you for keeping us in your prayers.
The Poetkers (all 3 of us!)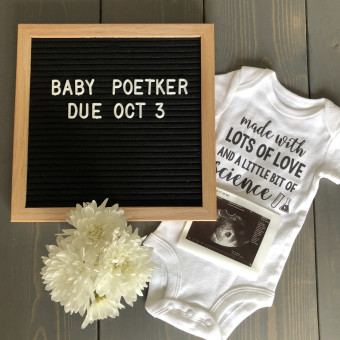 ---
View
---
Price
---
Stores
---
Categories