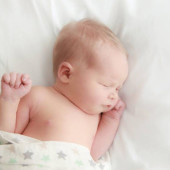 Our Baby Registry
Arrival Date: Jul 2nd, 2018
Thank you for visiting our baby registry! As first time parents, we're incredibly excited to welcome our child into the world. We sincerely appreciate your support on this journey into parenthood!
GENDER NEUTRAL
For those who don't know, it's a boy! However, we're asking that all clothing, toys, and baby gear remain gender neutral so that we can reuse all of these items as our family continues to grow. White, gray, teal, and beige are all fantastic colors.
LESS IS MORE
As far as toys go, less is more! We're hoping to keep the toy collection to a minimum and stay away from too much plastic and items that require batteries. Anything simple and educational would be much appreciated! Same goes for clothing and baby gear— we always value quality over quantity.
SHOP LOCAL
If at all possible, please consider making purchases at The Bundle Store, or a similar shop near you! We are huge proponents of supporting locally owned small businesses.
HELP BUILD BABY'S LIBRARY
In lieu of cards, we're hoping you'll consider inscribing a baby book with a personal message. For those who might be worried about duplicate books, we've added a bunch of unique baby books at the bottom of the registry. Just be sure to "reserve" the one you pick to help avoid doubles!
THANK YOU
We truly can't thank you enough for your love and support on this incredible journey. Our baby is so very lucky to be entering the world with such a wonderful circle of family and friends!
View
---
Price
---
Stores
---
Categories