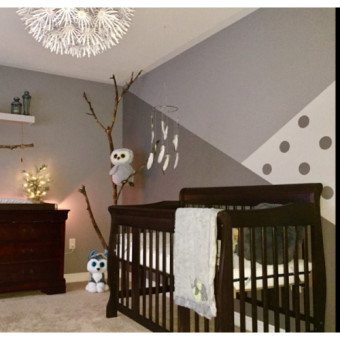 Rachel & Jaret's Baby Registry
Arrival Date: Mar 28th, 2019 🎉
Could be pink, could be blue. All we know is, we are due!
Thank you for visiting our registry. Please know that your generosity is so very much appreciated. We have tried to include several purchase options and coupon codes wherever possible to make shopping a bit easier but of course you are not limited to the store purchases listed if you can score a deal somewhere else. Just make sure to reserve your item on this registry so it doesn't get purchased by someone else too.
If you wish to help us build a keepsake library, please consider picking up your favorite book instead of a card and don't forget to include a little note on the inside to tell us why it's your favorite.
Here are some guides to get you started:
* Gender neutral clothing/colours
* We are "planning" to cloth diaper along with elimination communication (EC)
* If things go south with cloth we'd prefer to use Seventh Generation disposables
* We are planning to breastfeed
* As baby gets older, we plan to use mason jar bottles (the Comotomo nipples are the perfect fit)
* EWG Verified baby products are preferred (i.e. Attitude, Babo Botanicals, Baby Mantra, Baja Baby, etc)
* Wooden toys are preferred but not mandatory
* The nursery is grey "Woodland" themed (fox, bear, bunny, deer, raccoon, etc) with an orange accent colour
View
---
Price
---
Stores
---
Categories