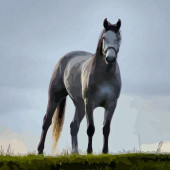 Baby Girl Rigoli's Registry
Arrival Date: Jul 20th, 2018
Hi! Thank you so much for checking out our baby registry! While gifts are by no means required, I wanted to offer up a couple of ways Jameson and I save some dough when shopping online. Also, feel free not to wrap your gift! We won't be doing the formal "sit down and unwrap" but we will have a sign up sheet for those that would like us to open presents with them. On to the tips:
Ebates: We use this site all the time and have saved a ton! Create an account with them, look up the store where you want to make your purchase, check out all their active promo codes and receive the cash back on your order listed. Once your cash back exceeds $5, they will cut you a check! The link below is my referral link so I will get a bonus if you use it but you can also just go to their website and create a log in.
https://www.ebates.com/r/RKEN44?eeid=28187
Buy Buy Baby - We are constantly getting 20% codes from them so take a second to search for one online if you haven't received their flyer in the mail. They seem to have unique codes so I don't think I can attach one here. I googled "buy buy baby 20% off" and a bunch of options came up. You can also text "OFFER2" to 42229 for a 20% code that can be used online or in store.
Amazon - Amazon is harder to find coupons for so be sure to check all the buying options for whatever you're looking at. We are completely comfortable buying through their open box/warehouse in "used-like new" or "used-very good" condition. Often times the packaging is just damaged. (If you prefer to shop through AmazonSmile, the links will take you to the main Amazon site. Just change the "www" to "smile" in the URL.)
Zulily.com - Some of the items below can also be found on Zulily for those of you that use that site. Brands that I see a lot on there are Skip Hop, Crocodile Creek, Melissa & Doug and Green Sprouts. Zulily offers limited time sales events on a variety of items and you can just head to their site an create an account if interested.
Babies "R" Us - I'm sure you've heard that this big box store is closing. They have shuttered their website but you can still find deals in the stores. Everything is final sale which we are totally comfortable with!
View
---
Price
---
Stores
---
Categories