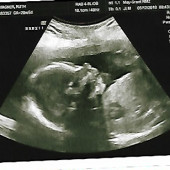 Ruth's Baby Registry
Arrival Date: Sep 29th, 2018
Nora couldn't wait to meet everyone and arrived early on July 11th! She was 1lb 10oz at birth, 13.5in long. Given her size and how early she came there were some adjustments I needed to make to the registry.
The NICU nurses told us that if people are buying clothes they should buy newborn sized clothing and she will likely be in it for a very long time so all seasons of newborn clothing is needed. They will provide the preemie sized stuff for us at the hospital.
Please try not to get hats. We are told babies should not wear hats except when out in the elements.
We can't wait for Nora to meet everyone!
View
---
Price
---
Stores
---
Categories