Bailey & Max's Baby Registry
Arrival Date October 26, 2018
Dear family and friends,
We hope you are all able to make it out to celebrate the arrival of the first Savenok-Ciombor baby!
Some little details to share:
1. If you need a ride out to Aurora, text me (Bailey), at 630-210-2404 and I can help out in anyway I can since I know a few will be coming from the Chicago area.
2. The Address of the shower is my grandparents who live in a townhouse community in Aurora right off Ogden and Farnsworth Ave (next to Waubonsie High School and Rush Copley). Very easy parking all around the neighborhood.
3. NEW UPDATE: Due to medical concerns, the delivery of this little one will be an induced labor scheduled just a few days post baby shower on Nov 2nd at Loyola Hospital in Maywood! Just found out the news ourselves so it will be a tight, busy time for everyone being Halloween weekend as well, but would love for you to make it and look forward to seeing anyone you can!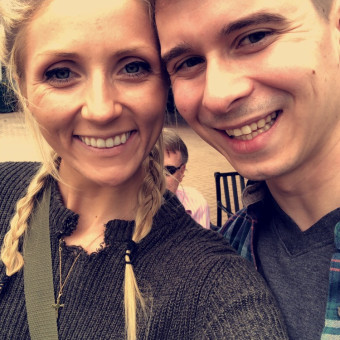 ---
View
---
Price
---
Stores
---
Categories