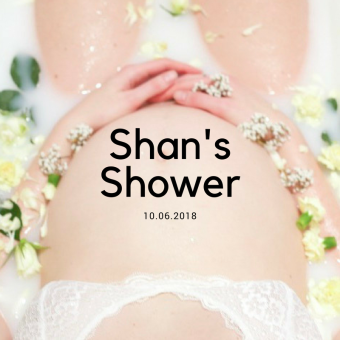 Shan's Shower
Arrival Date: Jul 26th, 2018
PLEASE READ ****
I'm so looking forward to sharing the excitement with you all on June 10th at my Mummas house.
Debbie
92 Hectorage Rd
Tonbridge
Kent
TN9 2DR.
Please don't feel obliged to buy a gift, but if you'd like to please keep in mind this:
I'm a neutral girl, in a minimalist world
Whites and beige, maybe some olive green.... no colours please
I've been lucky enough to have a sister with a three lovely growing babes so she's gifted me a lot of clothes.
I'm just looking for the basics unless its real cute, keepsake or an essential I didn't add to the list....
but please no bright and plastic toys, if you must, choose wooden.
Below is a list of my preferences but by no means your only option, alternatives are welcome (please update on here to avoid duplicate purchases).
If you can find it cheaper or preloved, please do!
A gift is your time, so I hope to see you.
PS. I have made some purchases, so if it's not on the list please feel free to ask. You should have my digits but if not...
Shannon
07375383689
Please RSVP so Mumma Reid caters for the right amount of people.
View
---
Price
---
Stores
---
Categories