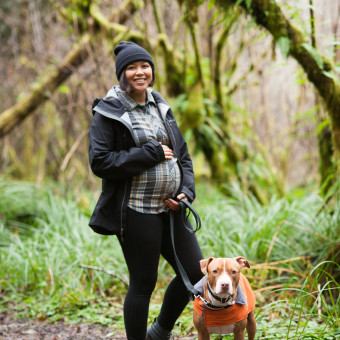 Julie & Stephen's Baby Registry
Arrival Date: Feb 25th, 2019 🎉
Hi family and friends!
Thanks for viewing our baby registry. With no separate nursery, practical & space saving solutions are a must and thanks to friends with growing babies we already have a surplus of clothing and swaddles for newborn to 6-9 months. Also, we don't have traditional work so there is no leave situation for either of us. We are looking forward to raising this child with mindfulness on limiting our environmental impact. For these reasons we truly appreciate gifts from this list to help support our transition.
We're excited & scared but most of all, so thankful for your love and support. It takes a village, and we're so glad you're a part of ours. Cheers to this big adventure!
XO Julie, Stephen & Sweet Pea Yates
jgy.namaste@gmail.com
Mailing Address:
Julie Yates
c/o Bikram Yoga SE Portland
7070 SE 16th Ave
Portland, OR 97202
View
---
Price
---
Stores
---
Categories