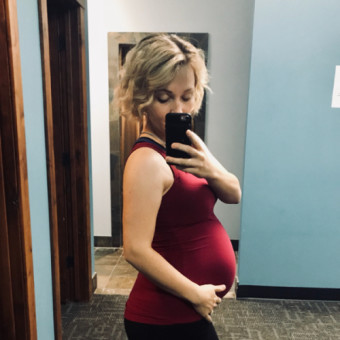 Taylor Douglas - Everly Quinn Douglas
Arrival Date: Mar 10th, 2018 🎉
Update: We have gotten most of what we need to be prepared for baby Eve! We are excited to meet here. At this point, I'd be so happy to get some gift cards or cash so we can get her things over the next year or so that she will need. If not, the toys listed as so greatly appreciated. We don't have many baby toys.
—
These are the essentials things we are hoping to acquire! We appreciate any contribution to helping us bring this sweet girl into the world!
Cash and gift cards are wonderful! Target, Cash Cards and Amazon are some of the places I'm planning to get things! I do have a 15% coupon for both Amazon and Target that I will be using after the party to finish up what is needed!
If you have questions please don't hesitate to ask.
Also, I am requesting no substitutions, I've spent a lot of time considering and choosing specific items. So, if you'd like to donate towards a specific item, please let me know what it is for!
Email: tayddouglas@gmail.com
Phone: 575-590-0142
Address: 3687 South 2200 West #100, West Valley, Utah
View
---
Price
---
Stores
---
Categories