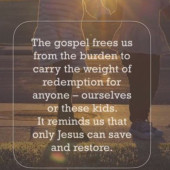 The Borisuk's Foster Journey
Thank you all for taking your time and money and wanting to invest in our family, it's truly humbling. Please just use this as a guide, if you find something off another website that saves you money, or if you have a brand that's "tried and true" go for it! We're also super grateful for hand-me-downs, or used items, there's no need to spend more money than is necessary.
You have all blessed us so much and we are looking forward to sharing the rest of our fostering journey with you!
Love, Nik and Jordan
View
---
Price
---
Stores
---
Categories