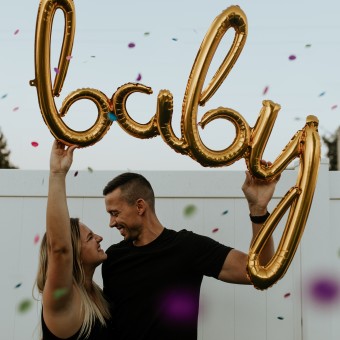 Tyler and Triniti's Baby Registry
Arrival Date: Sep 11th, 2018 🎉
Thank you so much for helping us prepare for our sweet baby, who is due VERY SOON! We won't know if our babe is a boy or girl, so you get to be surprised with us! 😄 We strive to live minimally, so we've kept our registry simple, complete with the basics + a few things we just love. If you don't see anything on here that excites you, or if you aren't a big online shopper, we also greatly appreciate cash or gift cards to help us out with all those baby expenses! 😄 We are so thankful for your support and can't wait to introduce you to our sweet baby whom we've prayed about for so long!
**If you purchase an item on this list (in store or online), be sure to mark that you've purchased it so we don't receive 5 high chairs. 😄
**UPDATE! Baby Haven is here and she is beautifull!! We are overwhelmed with God's goodness in writing her story!
mailing address: 414 W L St, Aurora, NE 68818
View
---
Price
---
Stores
---
Categories