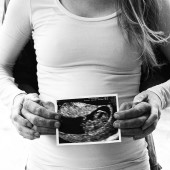 Baby Utzinger Registry
Arrival Date: Aug 22nd, 2018
Hello! Welcome to baby Utzinger's registry! Thank you for being a part of the village that will help raise our little human!
We will be living in a tiny home and only have about 350 sq. ft. of living space, and have registered for items that will suit this tiny-living style the best. Therefore, we are asking that if you are buying us a gift, to please do so off of the registry. The gift doesn't necessarily need to be purchased from these stores (especially if you find it cheaper or used), but we have prioritized these items for our baby and home. If you find these items elsewhere, please purchase them in neutral colors such as grays or olive greens. We aren't big fans of the crazily, brightly-colored items and do not know if we are having a boy or a girl.
We also are asking that the only clothes purchased are the ones on the registry as well. We will buy most of our baby clothing from thrift stores and yard sales. If you find something super cute and you've gotta buy it, that is okay too.
We will also be doing cloth/reusable diapers to save money. We aren't quite sure what kind of diapers will work for us and the baby. So if you'd like to buy us diapers, please use the Cloth Diaper Fund that can be found on the registry, or purchase the kinds we registered for! These can also be bought on poshmark or used websites for much cheaper. Thank you so much.
Once a gift is purchased, please mark it as purchased on the registry! (It disappears from the registry after purchased. So not all gifts appear on the registry)
Thank you so much! And we are excited to celebrate our little Utzinger baby with you!
If you'd like to mail a gift, our address is 2023 County Road 509 Ignacio CO 81137
View
---
Price
---
Stores
---
Categories