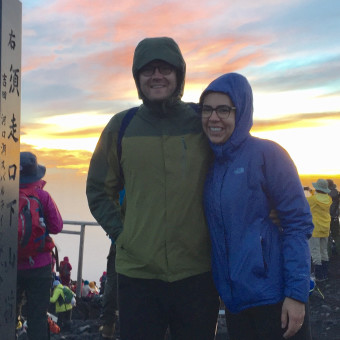 Young Wallace-Wolf's Baby Registry
Arrival Date: Aug 3rd, 2018
This past Thanksgiving we found out that 2017 would be our last year as a duo. A month later, with sonogram photos in tow, we began to share our news with friends and family. We can't wait to take on the adventure of parenting together.
If you would like to help us prepare for the arrival of Young Wallace-Wolf, take look through some of the items on our Baby List! We are going for a minimal approach -- embracing cloth diapers and organic cotton and saying no thanks to plastic and single use items. We are so excited to meet this little human and want to do our part to ensure their arrival doesn't mean extra waste in a landfill or extra clutter in our apartment.
We have worked to try and find the things we will need second hand. Here you will find a short list of items we either haven't been able to track down yet or would like to have new.
With love and appreciation,
Jordan & Stephanie
View
---
Price
---
Stores
---
Categories