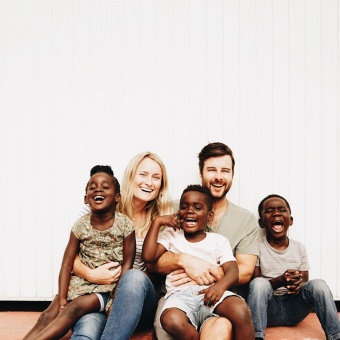 The Runyon's Adoption!
Arrival Date: Jun 28th, 2018
Hi there! Thank you so much for desiring to bless our growing family. We are currently living in the Republic of Congo, adopting our 3 children (bio siblings!)!
We have been living here for 2 months and as you can imagine our kids are growing fast/we didn't really know what sizes they were before we packed up and moved over or what kinds of things they were into. That being said, we have put together a list that would incredibly bless our 3 children of items we cannot buy here in Congo.
We are so thankful for your support and kindness during this crazy season and as much as we are thankful for gifts we would also be so thankful for prayers. Please add Nick and I and our 3 littles to your prayer list. Please pray for protections for their hearts and a swift adoption process so that we can get them home asap! Thank you!
View
---
Price
---
Stores
---
Categories