Baby Registry 101
Last Updated:
April 19, 2016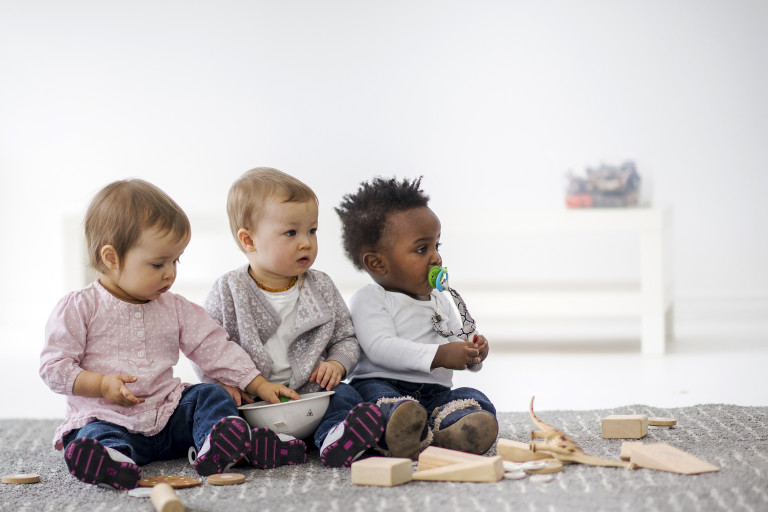 Our overriding principle at BabyList is that every family is different and needs different things. There is no universal "must-have" list. Every family is unique, and you get to decide what is right for your family!
We asked real parents about the baby products they found the most helpful and compiled them into guides (Babylist Best), covering products for different lifestyles and in different price ranges. We include the pros and cons of each product and we're honest about the gear you might really need (or maybe won't need at all).
The Big Five
These are the bigger ticket items most families register for.
---
Top Registry Tip
When buying a gift from your registry, gift-givers want to know their gift will be memorable. So important but boring gifts like the humidifier and snot sucker are often left behind. The fix? Add a sweet note about how important the gift is: "This humidifier will be a lifesaver when baby gets her first cold!"
---
The Next Five
Some of these can wait, and will depend on your indiviudal plans for baby.
---
Top Registry Tip
It's nice to get more expensive items at the shower, but in truth, the high chair can wait. Baby won't be eating solid food for awhile, so if you're stressed, feel free to ignore anything baby won't need for the first six months.
---
How to Register for Baby Clothes
Save clothes shopping for last. Stores like Target and Baby Gap cycle through baby clothes each season, so something you picked out in May is almost guaranteed to be out-of-stock by August.

Register for the right amount. How much baby clothing you'll need will depend on how often you plan to do laundry.

Ask for varying sizes: Newborn, 0-3 months, 3-6 months and 6-12 months. Gift-givers will default to the smallest possible size, so prompt them to think further ahead. Some babies are born bigger than newborn sizes!
---
How to Register for Diapers
Registering for diapers is a great idea, but there is a right and wrong way to go about it.
The Wrong Way
Two huge boxes of every size of diaper, from Newborn through Size 5. The problem with this strategy is that your baby may be toilet trained before they ever reach Size 5. Even Sizes 3 and 4 could be over a year away, which means wasted diapers, not enough Size 1's, and giant boxes to store in your garage for months on end.
The Right Way
---
All the Rest
---
The Small Stuff
The Fun Stuff
---
Choosing What's Right For You
Take a deep breath.
Registering for your baby can feel overwhelming at times, but you can skip a lot stress by taking a moment to think about what you really need (and don't need). Look over our guides to get an idea of the products and styles that speak to you the most. Plus, you don't have to get absolutely everything before baby arrives. You'll still be able to buy things postpartum (and you can always register for Amazon Prime).