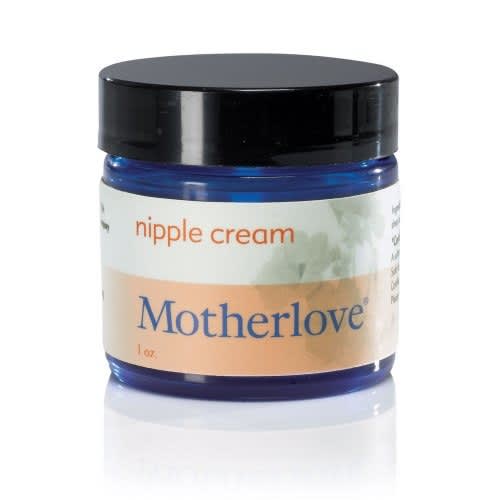 Motherlove
Motherlove Nipple Cream
$8.46
No Longer Available On Babylist
---
User Reviews

(8)
---
Have advice you'd like to share about this product?
---
The ingredients smell great, it's safe for baby, and it has an instant healing effect when applied.
---
It works well. It doesn't have a smell to it. It's pretty thick and definitely saved my nipples from getting too dried out.
---
Safe for mom and baby, soothing, not sticky, doesn't stain, doesn't separate, smells good.
---
Provided a lot of relief as I was nursing and pumping. The small container was also portable when traveling. There's enough to worry about when you bring home a newborn. Making breastfeeding more comfortable for YOU is important to keeping it up for as long as possible.
---
This stuff works great. Is very soothing when just starting to breastfeed. Baby and me had no adverse reactions to it either. It's a must for a nursing mama!
---
The cream relieves the nipple quickly. I love that it is made of natural oils. Baby can take the breast without worrying that the cream is on the nipple. It could even help babies with dry lips in the winter.
---
This is the product recommended by every lactation consultant I've talked to. I've used two jars for each baby. Love that it's unscented. If there's any left over after you're done nursing, it's great for chapped little faces in the winter too.
---
Any sore nipples felt entirely better after a single application of this nipple cream. The ingredients are pretty simple too and it doesn't have an odor, so it worked for my sensitive skin.
---