Best Playards of 2021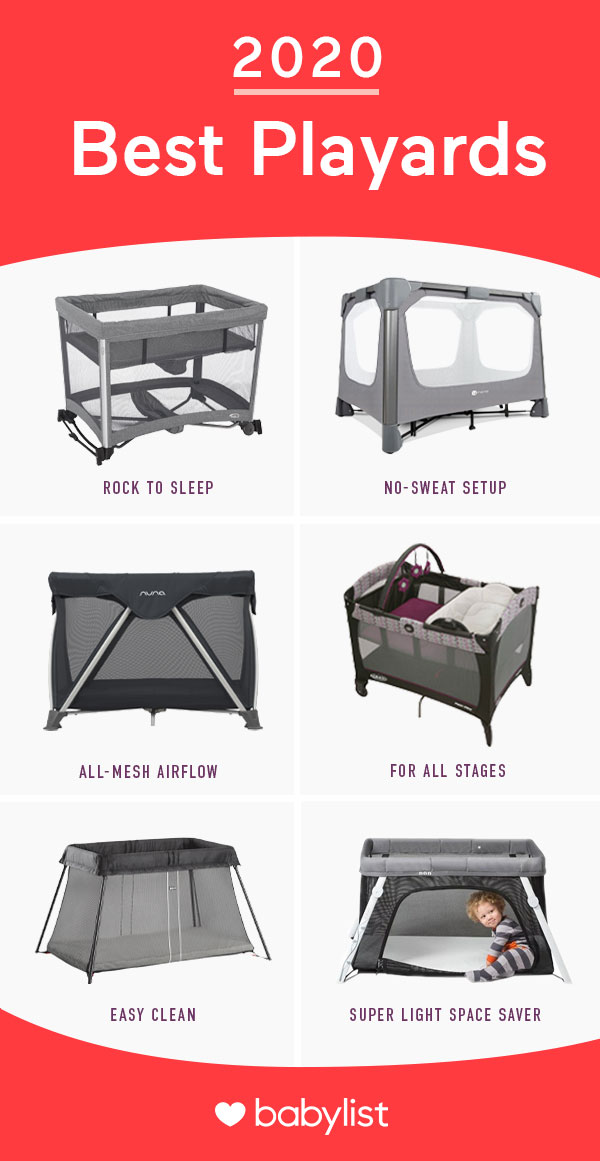 Formerly known as "playpens," playards provide a safe space for your baby or toddler to play when you need kid-free time to cook dinner, get ready for work or take a bathroom break. Generally rectangular and made from mesh, they sit directly on or slightly elevated off the floor and are typically designed for easy transport.
Do You Need a Playard?
Playards aren't the only way to create safe play zones for little ones. You can also use playmats for non-crawling babies, and jumpers, activity centers and baby gates to keep little ones contained for a little bit of time.
However, playards have a couple of distinct advantages. Unlike being strapped into a seat, playards allow babies room to move around. They can also do double duty as:
Diaper-changing stations
Bassinets
Portable cribs
Playards are definitely great for day trips to grandma's house, where uncovered electrical outlets and delicate knick-knacks could be within your child's reach. And, they provide a secure place for your little one to play and sleep when traveling.
How Long Can You Use a Playard?
Most playards can be used from the newborn stage up until three years old. Once your child reaches 35 inches tall or can climb out, consider your playard's tour of duty done.
NOTE: If you get a hand-me-down or purchase a used playard or playpen, make sure it's safe and solid. Check on the government recall lists.
---
Choosing what's right for you
There's no right or wrong pick for a playard here. If you only need a portable play space for when your baby or toddler is on the move, choose a basic model. If you'd rather have one that can sub in as a diaper changing station or bassinet, select a playard with more bells and whistles. If you do decide a playard will make your life as a parent easier, be sure to add one to your registry today!
This information is provided for educational and entertainmentpurposes only. We do not accept any responsibility for anyliability, loss or risk, personal or otherwise, incurred as aconsequence, directly or indirectly, from any information oradvice contained here. Babylist may earn compensation fromaffiliate links in this content. Learn more about
how we write Babylist content.
The freshest in parenting this week, delivered to your inbox