Best Playards of 2017
Last Updated: January 1, 2017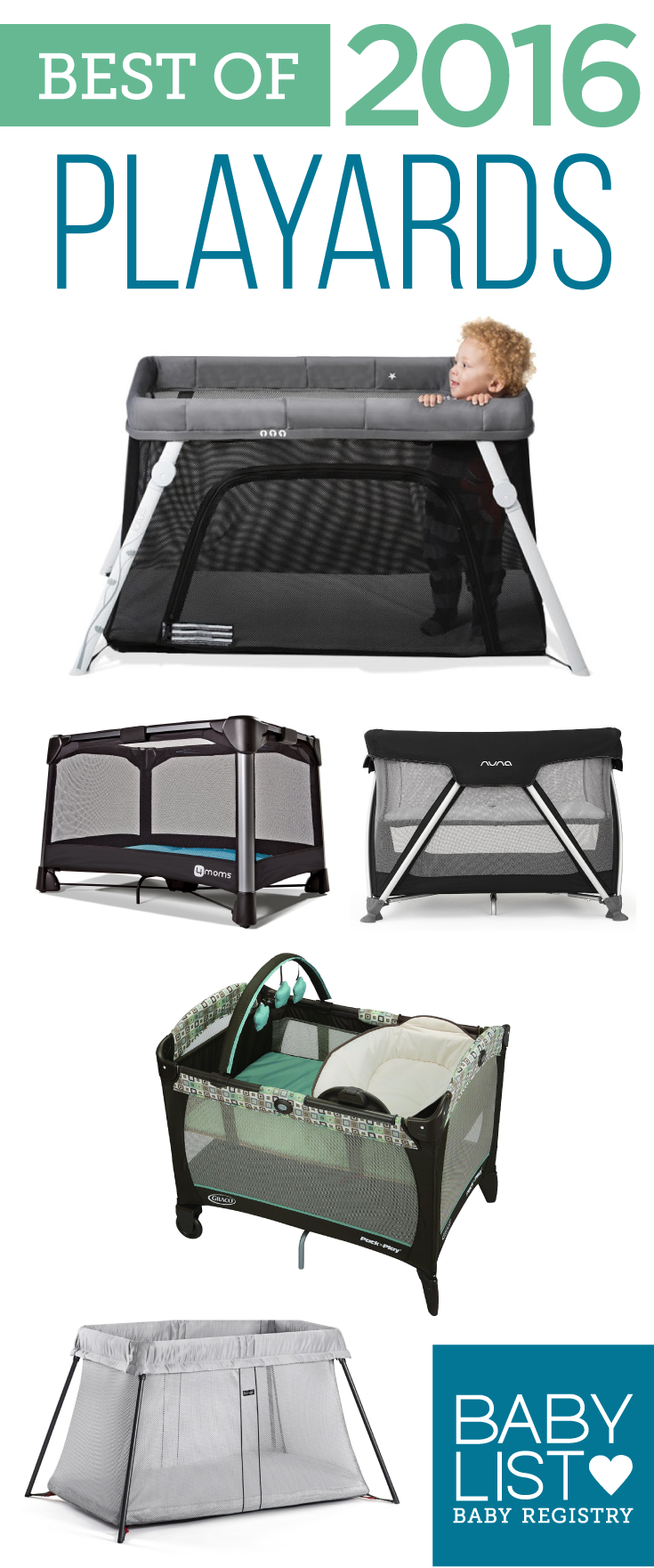 Formerly known as "playpens," playards provide a safe space for your baby or toddler to play when you need kid-free time to cook dinner, get ready for work, or take a bathroom break. Generally rectangular and made from mesh, they sit directly on or slightly elevated off the floor and are typically designed for easy transport.
Do you need a playard?
While you don't need a playard - an activity mat can entertain a pre-crawler and a childproof area enclosed by baby gates can rein in a toddler - playards do offer a bevy of benefits. Depending on what model you choose, playards can double as a diaper changing station (especially great if your home has multiple stories!), a bassinet, a portable crib and a worry-free play spot. Of course, bouncers and swings are great worry-free play spots as well, but playards offer a bit more freedom of motion. Playards are definitely great for day trips to grandma's house, where uncovered electrical outlets and delicate knick knacks could be within your toddler's reach, and for overnight vacations, since your little one can use it as both a playspace and a portable crib.
When do you need a playard?
Most playards can be used from the newborn stage up until three years old. Once your child reaches 35 inches tall or can climb out, consider your playard's tour of duty done.
Which playard is best?
Determine what you want most out of a playard before adding one to your registry. If you plan on needing it for travel - whether day trips or weekenders - you'll want to look for one that is lightweight and easy to fold up. If you'd prefer to use a playard as a bassinet and diaper changing station too, look for souped up models that are not only practical but attractive too (you'll be looking at it for a few years!).
How we chose our best picks
We asked thousands of real BabyList families about the baby products they love the most. We took the top playards they shared with us and added our own research and insight. We think you and your little one will love at least one of these items, too.
NOTE: If you get a hand-me-down or purchase a used playard, make sure it's safe and solid. Check on the government recall lists.
---
Choosing what's right for you
There's no right or wrong pick for a playard here. If you only need a portable play space for when your baby or toddler is on the move, choose a basic model. If you'd rather have one that can sub in as a diaper changing station or bassinet, select a playard with more bells and whistles. If you do decide a playard will make your life as a parent easier, be sure to add one to your registry today!
About BabyList
Looking for the best items for your growing family? Add all your favorite baby products to ONE registry with BabyList. You deserve to get exactly what you want.