Best Play Gyms and Playmats of 2021
Best Play Gyms and Playmats of 2021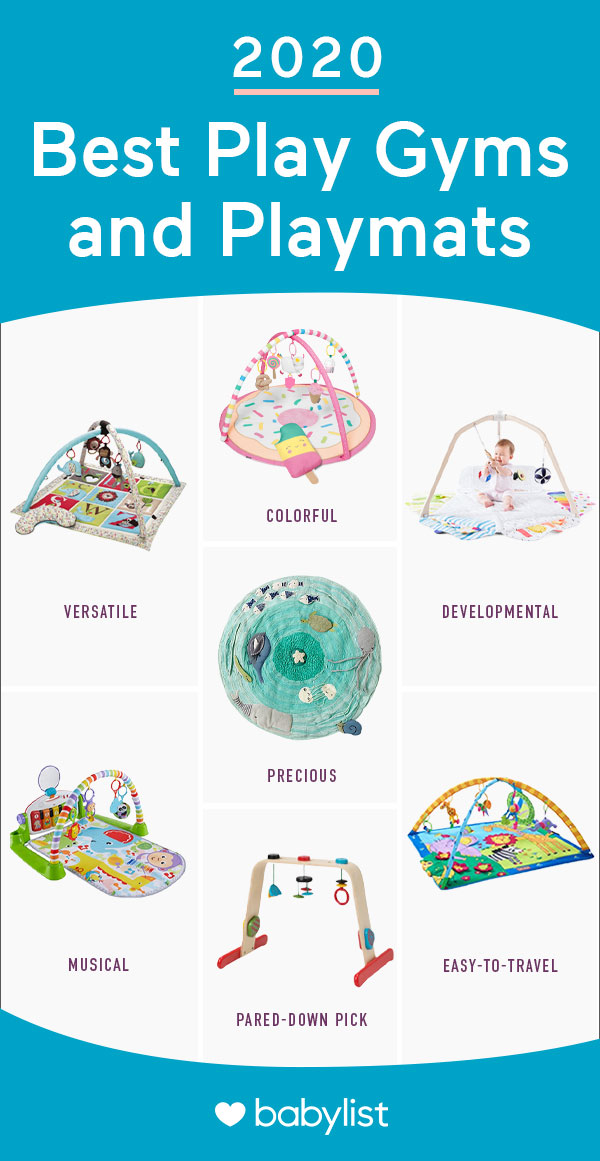 Whether you call it a playmat, play gym or an activity gym, the idea is the same: a brightly colored and interactive mat for your baby's play time. They come in lots of different sizes, shapes and themes and provide a safe, comfy spot for your little one to relax, play and work on their developing skills.
Do You Need a Playmat?
A playmat or activity gym can definitely come in handy. Let's face it: even if we wanted to, we can't hold our babies 24/7. Activity mats, bouncers and swings are fun spots for your baby to chill while you answer the phone, use the bathroom or make dinner.
A playmat offers a variety of visuals, sounds and textures, whereas most swings and bouncers may only have one or two small plush toys. And playmats are perfect for tummy time, which helps babies:
Strengthen their neck and shoulder muscles
Develop motor skills
Prevent getting a flat head
When Do You Need a Playmat?
You can use a play gym from day one, but babies between three to six months old love it the most. During this stage, your baby is developing hand-eye coordination, so grasping for the dangling toys is good practice. Once your baby starts to crawl, they'll move on to other toys (literally!).
Here are the playmats and activity gyms we think you and your baby will love.
This information is provided for educational and entertainmentpurposes only. We do not accept any responsibility for anyliability, loss or risk, personal or otherwise, incurred as aconsequence, directly or indirectly, from any information oradvice contained here. Babylist may earn compensation fromaffiliate links in this content. Learn more about
how we write Babylist content.
The freshest in parenting this week, delivered to your inbox