Best Baby Wraps
Last Updated: March 20, 2017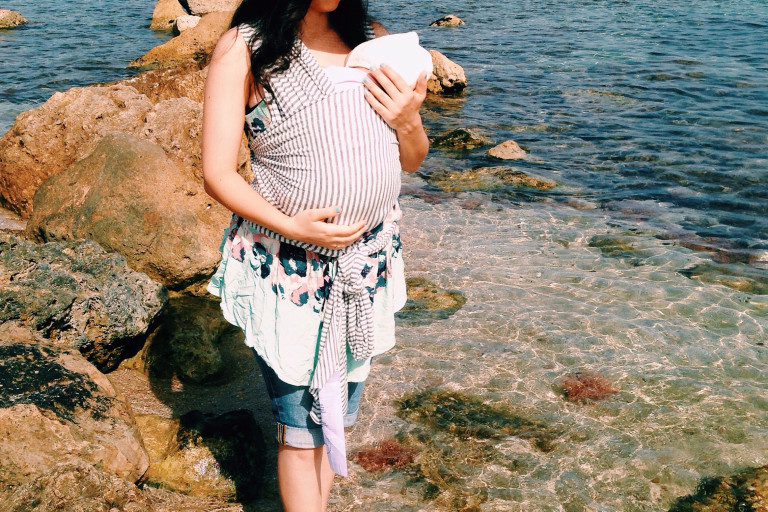 Babies are basically love sponges that don't mind cuddling 100 percent of the time. And getting to snuggle with your wee one is pretty great for parents, too.
As much as you'd love to just chill with them all day long, the reality is you have to get some stuff done too. Baby wraps, which have been used for eons across cultures, are one way to keep that snuggle going while freeing up your hands to tackle meal prep, cleaning, typing and everything else.
What is a baby wrap?
A baby wrap is essentially a piece of long fabric you tie and knot around yourself to create a pouch on your chest, hip or back where your baby can sit. The fabric usually wraps over your shoulders and across your torso. It's meant to distribute the baby's weight across your shoulders and hips. Unlike other carriers, there are no clasps, rings or buckles that might dig into you or your child's body.
Wraps can typically be used with newborns up until your child is 18 months old, although parents get the most use out of them in the first several months.
Do you need a wrap?
Whether you need some type of carrier really depends on how often you plan to hold your baby. Or how well your baby tolerates being on her own (in a swing or bouncy seat). It's a good idea to get a carrier, but the wrap is just one choice among them. Other options include babywearing shirts, slings and structured carriers.
Wraps blanket you and your baby together for the ultimate in skin-to-skin contact with your child. That's especially nice during the "fourth trimester" or first three months of your little one's life, when babies are most clingy. But most wraps require practice to tie just right. You'll definitely need a hands-on tutorial or a video that you can learn from.
How we chose our best picks
We asked thousands of real Babylist families about the baby products they love the most. We took the top products they shared with us and added our own research and insight to tell you about the best baby wraps.
Choosing What's Right for You
Choosing a baby wrap is all about personal preference. Do you want a thicker or thinner fabric? Are you willing to deal with the learning curve of wrapping a long swatch of fabric? Do you want a carrier just for snuggling with your newborn or one that will last into toddlerhood? These are all things to think about as you determine the most comfortable way to keep your little one close.