Best Babywearing Shirts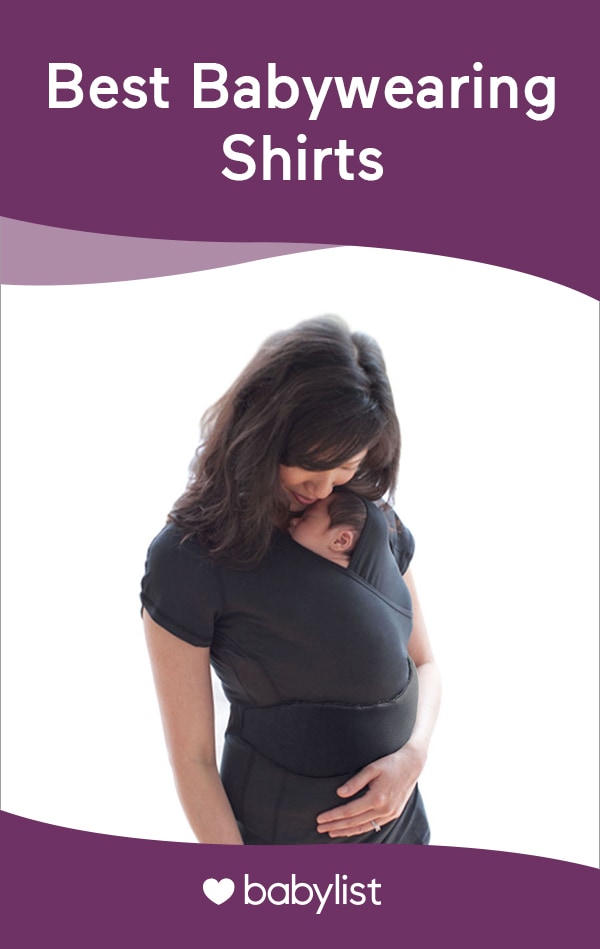 Babies and parents alike crave closeness during the newborn months, often referred to as the "fourth trimester." To keep that snuggle going strong even when you have things to do, the babywearing shirt creates a womb-like space for your little one to stay curled up next to you.
Stretchy and fitted, these shirts are tops you put on and then tuck your baby inside. The benefits? Skin-to-skin contact with your little one, and there's zero learning curve to wearing them (unlike the often complicated steps of baby wraps).
So-called "kangaroo care" has shown incredible health benefits for preemies and full-term babies. Make sure that when you do wear your baby in a shirt or in a carrier that they are in an upright position.
Note though that your child will quickly outgrow a babywearing shirt. They are designed for newborns, and unlike carriers that accommodate bigger babies and toddlers, the only position your baby can be in is belly-to-belly with you.
Babywearing shirts do come sized too. So there's no swapping with another caregiver unless you have the same proportions.
---
Choosing What's Right for You
Using a babywearing shirt means you get to nest with your mini-me and do something else too. And it's nearly as easy as slipping on a tee. Determining which shirt to purchase really comes down to finding the right mix of skin-to-skin contact, support and style for you.
This information is provided for educational and entertainment purposes only. We do not accept any responsibility for any liability, loss or risk, personal or otherwise, incurred as a consequence, directly or indirectly, from any information or advice contained here. Babylist may earn compensation from affiliate links in this content. Learn more about
how we write Babylist content
.
The freshest in parenting this week, delivered to your inbox